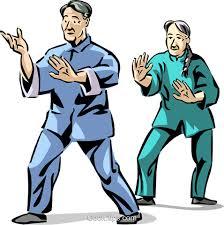 Tai Chi for health and relaxation - Tuesdays 13.30-14.30 in the Jubilee Hall.

Tai Chi (literally translated as 'the supreme ultimate') has been practised for centuries as an enjoyable, calming yet invigorating health art. It is a holistic exercise in that it helps restore both physical and mental health by rejuvenating the natural energy of the body (called 'chi' or 'qi') whilst simultaneously gently toning and conditioning the body and keeping it flexible.

Contact / to enquire about trying a class: see the Tai Chi Lincoln website.