Councillors
There are 11 seats on Heighington Parish Council. Councillors serve a 4-year term, with the last elections held in May 2023. Any vacancies due to resignations during the 4-year term, may be filled by co-option, once North Kesteven District Council due process has been followed and we receive confirmation that residents have not called for an election. Councillor vacancy notices are advertised on the village noticeboard outside the Spar, and on the website.
Councillors take part in meetings, consider facts and issues on matters relevant to the local parish, and work together as a corporate body to serve the local community.

All councillors are required to complete a Register of Interests form, and these are held by North Kesteven District Council.
Councillors can be contacted via the Parish Office.
Councillor Alison Buckley-Jones
I have lived in Heighington for about twenty years. Before I retired I worked as a Stock Controller, Purchasing Manager and Production Planner in various factories, however, after moving to Lincolnshire I worked for Action for Children specialising in teenagers and young adults. I am a member of the W.I. and A Good Yarn as well as having an allotment. I have been a Parish Councillor for several years, previously serving as chair of the Council. My particular interests are developing the Station Road Recreation Ground for a wider range of leisure activities and also promoting environmental issues around the village.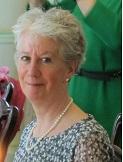 Cllr Eric Farrington
I have lived in the village for 17 years and realised I ought to try and give something back. I currently work for Marks Transport semi-retired, prior to this I worked for the Lincs and Notts Air Ambulance for 11 years. Before that I was a contractor working in Africa, Europe and up and down Great Britain. I have a partner of 20 years, 2 cats and a Shetland sheep dog. I enjoy fishing, golf, and trips to our local pubs.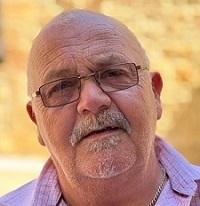 Cllr Ian George
My name is Ian George. I have been a member of the parish council since I was co-opted in early 2019. I have lived in the village for nine years and I am pleased to have the chance to contribute to keeping Heighington the lovely village we all know it is. I strongly believe in the value of our local environment and that we can all play our part, large or small, in ensuring we look after it. I am an archaeologist and I currently work for the County Council as Historic Places Manager and have a passion for heritage and travel. I also enjoy photography and am a member of Heighington Photographic Society.
Member of the Employment Committee 2023-24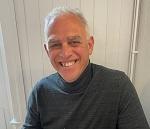 Cllr Maureen Catterson
I've lived in Heighington since 2009. I'm married with three grown up children and three grandchildren. My career as a registered nurse, working with older people and laterally as a Care Quality Commission inspector for adult social care settings has provided me with the experience and I believe the wisdom to contribute to enhancing the quality of life for the residents of our lovely village. Since my retirement in December 2019 I have been more able to contribute to village life. I'm an active member of Heighington WI, and one of the ladies responsible for yarn bombing the bus shelter. My main interests are walking, gardening, reading, jigsaws and spending time with family and friends.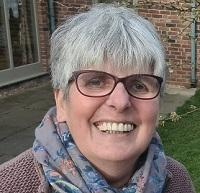 Cllr Jacki Rushby
Council Vice Chair
I was re-elected as Vice Chair in May 2023. I have lived in Heighington since 1986 and have brought up my 3 children in the village. I trained as a teacher but worked in libraries once the children were older. I especially enjoyed story and craft sessions in the library. I am now retired and can be found in my garden, walking with my dogs, crafting, reading and spending time with my grand daughters. I enjoy being part of a village and try to be involved in some of the village activities, the games group being one of my favourites.
Member of the Employment Committee 2023-24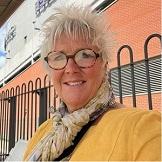 Cllr Sue Sockell
Council Chairman
I was re-elected as chair in May 2023. I have lived in Heighington since 1992. My background includes serving in the Royal Air Force as a telegraphist and subsequently working within the education department in Lincoln County Council. I am married and have two grown up daughters. I look forward to doing my best to serve as Chair and help make Heighington a lovely place to live.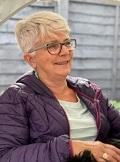 Cllr Andrew Sowerby
I've lived in Heighington since 2011 and joined the Parish Council in February 2022. When asked during the interview why I wished to join I replied because I'm nosey. Although it may sound flippant it's essentially true; I like to be involved in things and what better than being a small cog helping to keep Heighington the great village it is. Although a Yellowbelly, I've spent much of my time out of the County due to serving in the RAF (completed 28 years as an Aircraft Technician) returning in 2010. I now work for a multi-national Research and Development company where I survey aircraft. Outside of work and family stuff my bolthole, where I can switch off, is my allotment across in Potterhanworth.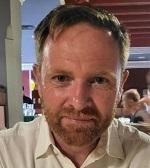 Cllr David Trafford
I have been a member of the council since February 2021. I have lived in Heighington since 2018 and in Lincolnshire all my life. My background is in agriculture and my interests include local history, lawn bowls, walking, and spending time with my family. I enjoy being involved in my local community.
Member of the Employment Committee 2023-24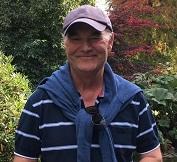 Cllr Sharan Watkinson
In a previous role as community nurse I used to have a very strong connection and sense of belonging to the local community, because of my changing career roles which entailed working nationally and regionally I have felt that this relationship has weakened. Since retirement I have wanted to reconnect with my immediate community and in some way make use of the skills and competences I have developed over the years to support the local community. As a Parish Councillor you are in a privileged position and have the opportunity to influence positive growth, development opportunities, and support local businesses within the community while maintaining a clear vision and understanding of the sensitivity of the identity of the given community.
Member of the Employment Committee 2023-24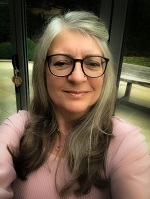 Cllr Steve Catlow
Hi there my name is Stephen Catlow and I am delighted to have been voted onto Heighington Parish Council in the role of Councillor. I first moved to the village in 1999 after being promoted to a senior role within Peugeot Motor Company. I have two children who grew up in the village, went to school in the village and are still part of the social fabric. Heighington is a great place to live and a fantastic place to bring up a family. I was made redundant in the middle of the pandemic. Having reached a certain age I decided to calm down my career and now do a semi-retired role driving PSV buses for Marks Transport. A far different role than giving presentations at Peugeot Head Office but hugely rewarding and satisfying. This also frees up time for me to get involved in my local community which has given me and my family so much previously. I can be found having a few cheeky pints in our local hostelries or out on my bike to try to stay trim. I'm looking forward to really getting involved in our village activities so will no doubt see you all about..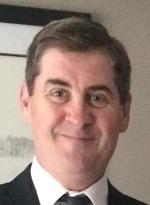 Cllr Sarah Craig
Hello I'm Sarah Craig, I have been the landlady of the Turk's Head for 3 years. I wanted to be part of the parish council to be a part of keeping this village a great, safe place to live, and help make our village a thriving community.