Find out what's happening in our village.
Sporting Fun Day
Come along and enjoy a great day of sporting activities at the Station Road Recreation Ground. Booking required and participation is FREE!
Please book via this link https://docs.google.com/forms/d/e/1FAIpQLSf__PZSYZa4-abJbCSeVGjPkCW6rO-w-3cLwzq6QGBZVu4Lzg/viewform?usp=sf_link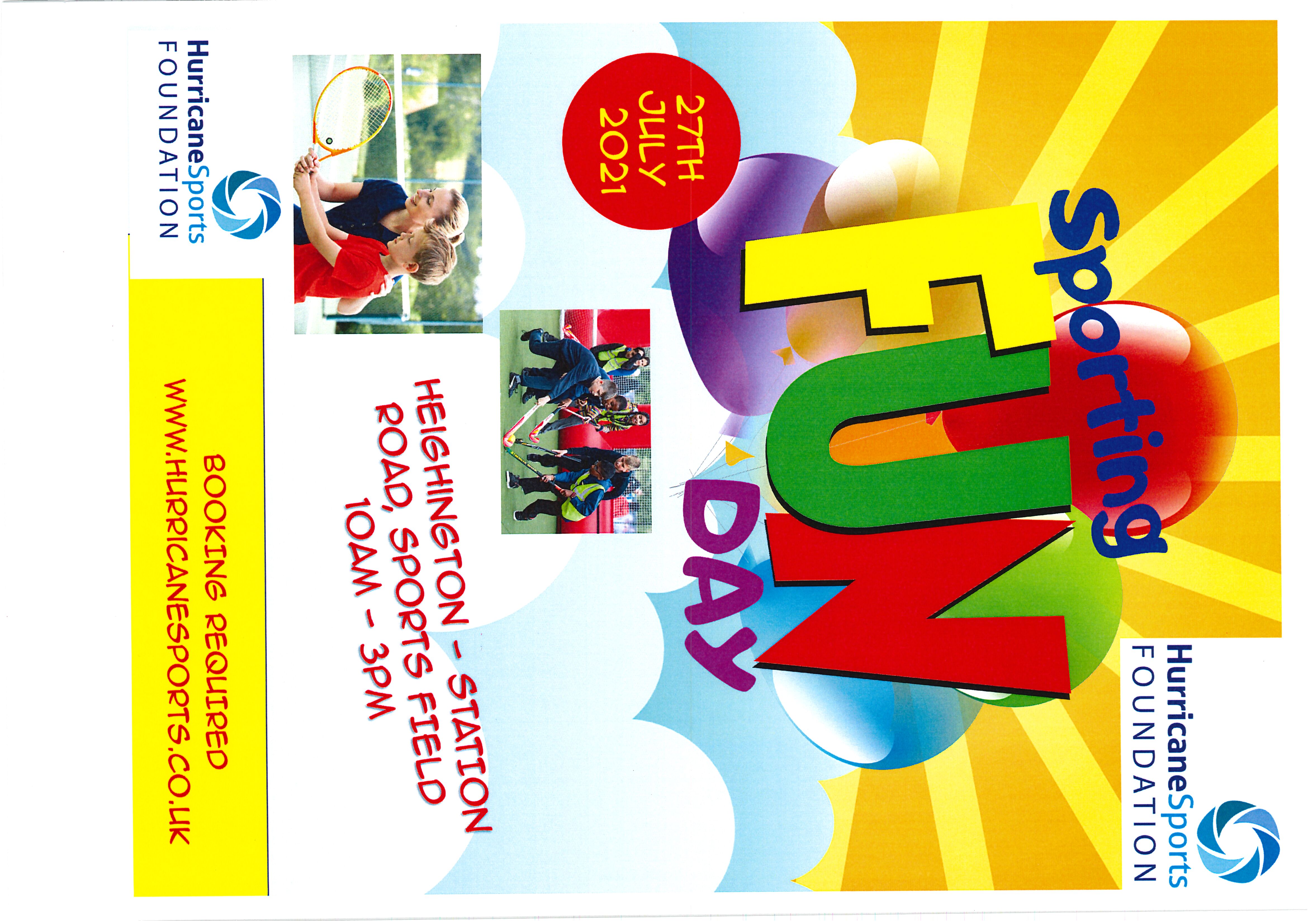 Scarecrow Festival
Heighington Parish Council, in conjunction with Washingborough Parish Council, will be holding a joint Scarecrow Festival between 23rd to 30th August 2021. All residents will have the opportunity to sign up, design and display a scarecrow in their garden and have their scarecrow appear on our trail (we will have maps to show the location of all entries). If you would like to take part, please contact either Heighington Parish Council on heighingtonpc@gmail.com or Washingborough Council on washingboroughpc@gmail.com to provide your name, address (including postcode) and contact email. Closing date for signing up is Monday 16th August. Let your imagination run wild!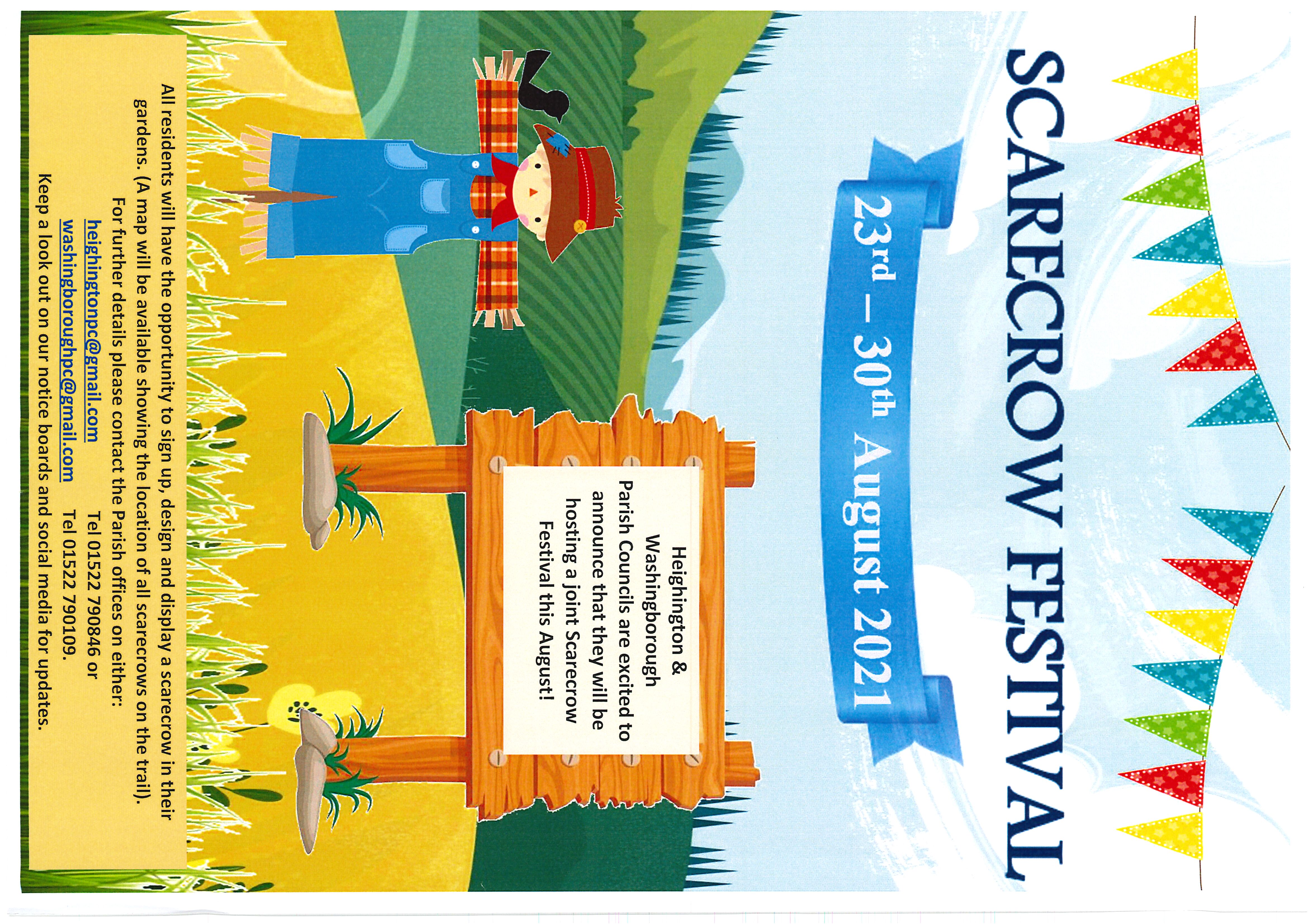 Pop Up Takeaway at Jubilee Hall
During the month of July 2021, Curry Jacks and So Kneady will be parked outside Jubilee Hall providing freshly made curries and pizzas.
So Kneady will be there on 3rd, 17th & 31st July.
Curry Jacks will be there on 9th & 23rd July.
Feel free to have a night off from cooking and check them out!