Find out what's happening in our village.
Scarecrow Festival
Following the success of last year's festival, we are delighted to tell you that we will be holding the Scarecrow Festival this year, in August. We're very pleased that Washingborough Parish are again joining us and we welcome Branston & Mere Parish Council. We are asking you to get your thinking hats on and have fun designing your scarecrow. There is no theme, as we don't want to limit your imagination and from the amazing one's last year, we know that this year's will be as good, if not better.The festival will run from August 24th to August 30th (both dates inclusive) and we will be producing maps for each village.
The closing date, to ensure your scarecrow is included on the maps is 18th August. To have your scarecrow on the map please contact your parish clerk/office as follows:
Washingborough – email: washingboroughpc@gmail.com or Tel: 01522 790109.
Heighington – email: heighingtonpc@gmail.com or Tel: 01522 790846.
Branston & Mere – email: clerk@branstonpc.co.uk or Tel: 01522 853269.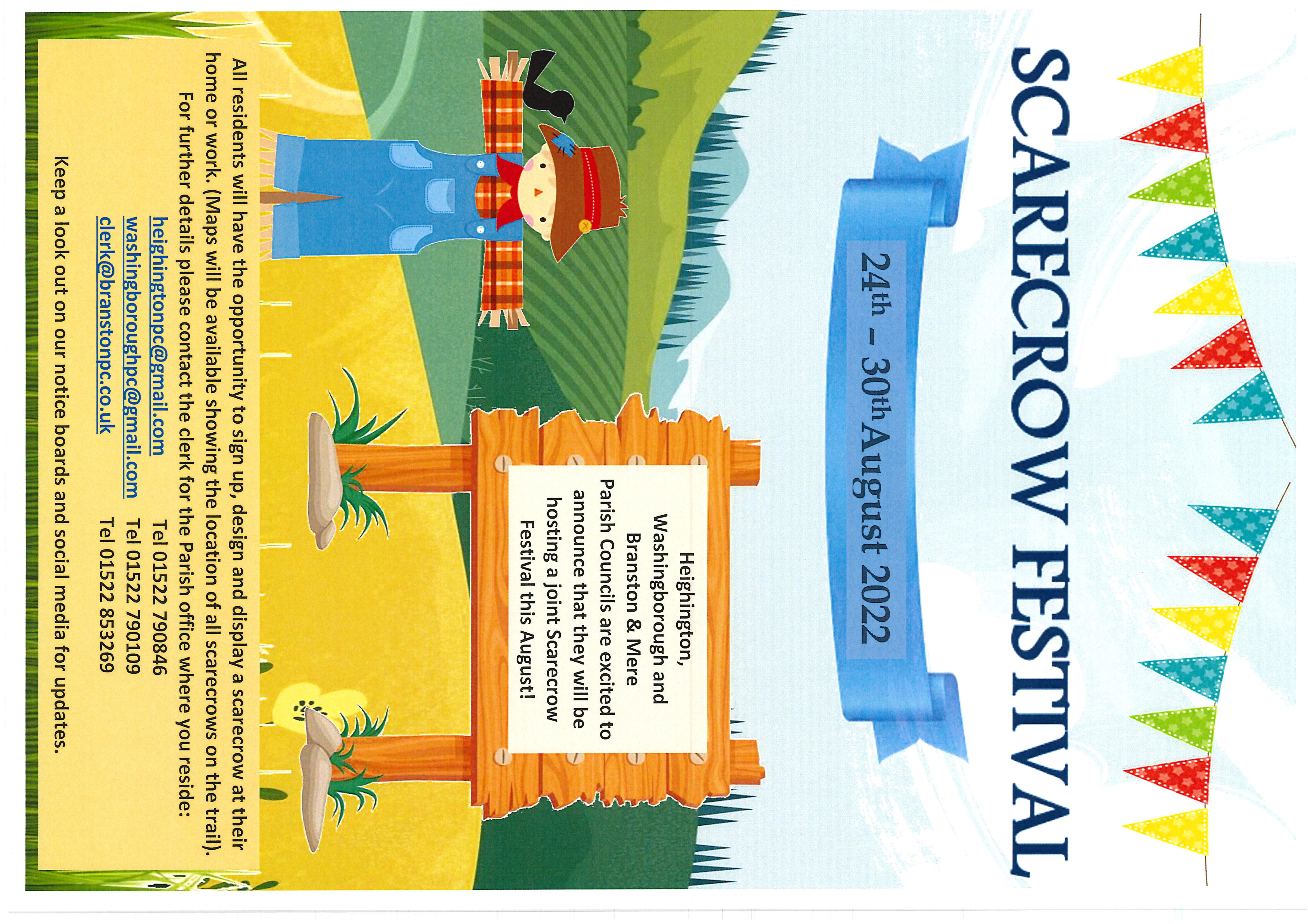 Groups/Clubs/Classes at Jubilee Hall
There are a range of classes and groups that take place at Jubilee Hall including:
- Heighington Photographic Society
- Tai Chi
- Brownies
- Heighington W.I
- Games Group
- A Good Yarn (Crafting Group)
- Gardening Club
- My Baby Can Dance
- Carpet Bowls
- Heighington Ladies
If you are interested in attending any of these groups, please contact the Parish Office for further information.