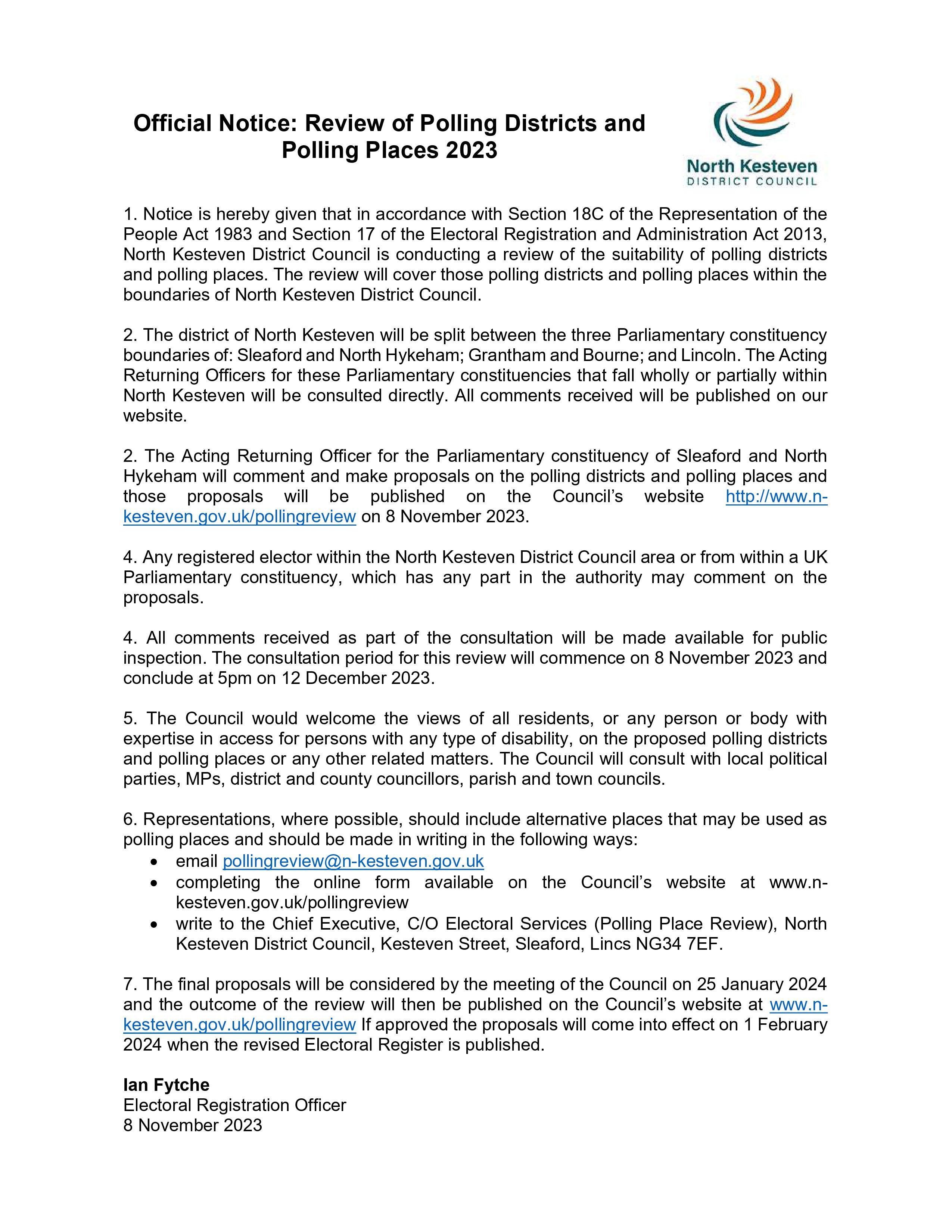 NKDc have launched a public consultation to review polling districts and polling places.
See attached official notice.
NKDC welcomes the views of all residents, or any person or body with expertise in access for persons with any type of disability, on the proposed polling districts and polling places or any other related matters. NKDC will consult with local political parties, MPs, district and county councillors, parish and town councils.
Any registered elector within the North Kesteven District Council area or from within a UK Parliamentary constituency, which has any part in the authority may comment on the proposals.
The consultation period commences on 8 November 2023 and ends at 5:00pm on 12 December 2023.
The proposals can be found at:http://www.n-kesteven.gov.uk/pollingreview
The final proposals following the public consultation with be considered at a NKDC meeting of the council on 25 January 2024.
The outcome of the review will then be published on NKDC website: www.n-kesteven.gov.uk/pollingreview