1st Heighington Brownies, 2nd Heighington Brownies & 1st Heighington Rainbows
There are 2 Brownie Packs and 1 Rainbow Group that meet weekly in the Jubilee Hall. The nearest Guide groups (for girls aged 10 years+) are in Washingborough and Branston.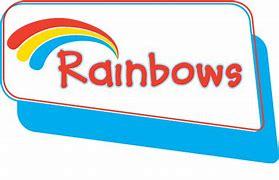 RAINBOWS are aged 5-7 years and they meet weekly and have fun playing games, enjoying arts and crafts and learning new things, developing their self-confidence and building friendships. They also go on trips and days out and there are also a variety of badges for them to earn.
1st HEIGHINGTON RAINBOWS
Wednesday 4-5 pm
Guider: Denise Lombers
Telephone: 01522 808510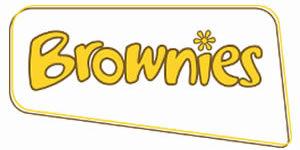 BROWNIES are aged 7 - 10 and they get together with their friends at weekly meetings where they learn new hobbies, get creative, develop skills and have outdoor adventures, introducing girls to a world of new opportunities, challenges and fun.
Girls go along to camps, holidays, day trips and sleepovers.
As well as trying activities in their meetings, girls choose from interest badges related to things they enjoy or want to know more about.
1st HEIGHINGTON BROWNIES
Thursday 6 - 7.30 pm
Guider: Jane Kennedy
Telephone: 01522 826718
2nd HEIGHINGTON BROWNIES
Tuesday 5.30 - 7 pm
Guider: Janet Burtenshaw
Telephone: 01522 801270
If you would like a place for your daughter at Rainbows, Brownies or Guides, either register on the Girlguiding website or ring the Guider above.