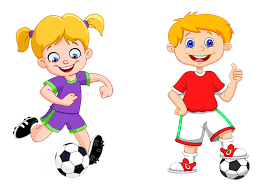 ABOUT THE CLUB
HBW United is the community football club for Heighington, Branston and Washingborough and surrounding villages. We offer a positive, fun and enjoyable environment in which to play football. We want all players to develop a life-long love of the game; realise their full potential; and gain wider social skills.
The Football Association has awarded us its Charter Standard because our qualified coaches provide high quality coaching, observe the Respect programme and focus on child protection. Each team is managed and coached by volunteers, who have been CRB-checked and at least one person within each team is first aid trained and has been awarded the FA's Level One Certificate in Coaching Football.
HISTORY
HBW United was established in 2008, when Branston, Heighington and Washingborough Junior Football Clubs decided to merge the three clubs into one.
Today, the ambition of creating a thriving football club, that offers football training and team play for boys and girls in a safe, fun and enjoyable environment has been achieved.
The club's name was chosen deliberately. It reflects the three founding village teams and their desire to work together to provide children with an opportunity to enjoy football and develop their ability and social skills in a safe, positive environment.
PHILOSOPHY
Our desired style of play: Possession is vital to successful play. Players are encouraged to achieve this by using quality, intelligent passing and movement to progress through the thirds of the pitch, in order to produce goal-scoring opportunities. We discourage aimless long balls.
Effective and efficient defending is the responsibility of the whole team. Defending should be controlled, calculated and assertive, where delaying the opposition from playing forward and making the play predictable are the underpinning tactical objectives of the team.
When attacking we encourage creative and unpredictable passing, varying the speed of attacks and using disguise to great effect, but always with an emphasis on quality and accuracy.
We aim to retain possession of the football when under intense pressure from opponents.
We aim to develop creative players who are encouraged to express themselves on the ball and to play inventive, imaginative football in order to produce goal-scoring opportunities.
Children in U7&U8 teams do not have positions as football at this level is all about developing confidence and technique, giving players the maximum number of touches of the ball. They begin to learn to exploit space both in advance and behind the ball. They learn to defend by being compact and denying space. They gain knowledge of danger areas, goal side and recovery runs. Players are encouraged to run with the ball, perform combination plays and scan for spaces to travel and receive.
At U9&U10 players learn the roles and responsibilities needed to play in Goal, Defence, Midfield and Attack. Every child will experience playing in all four units. They build on their 7s/8s practices to include more structured team shape. Maximising touches and developing individual technique remains important.
At U11 to U13 players begin to develop positions and increase their understanding the individual roles within the units (eg Right Back, Left Wing, Centre Forward etc). They learn to shuffle across the pitch in order to remain compact defensively with structure and to set up counter attacks quickly when opportunities arises. If counter attacks are not available, players patiently build possession. They are challenged to make more decisions and in turn we focus on decision-making as a skill. .
Young people in U14-U16 football begin to focus and develop 'game-craft' in their preferred positions. More physical developments are encouraged with the emphasis on quick decision making and fast play. At U17 football, players strive to be a winning group.
RESPECT
We adhere to the FA's RESPECT campaign and insist that everyone associated with the club – managers, coaches, players and spectators behave in a polite, responsible and respectful manner to their team mates, fellow supporters and parents, referees, their assistants, the opposition and visiting spectators.