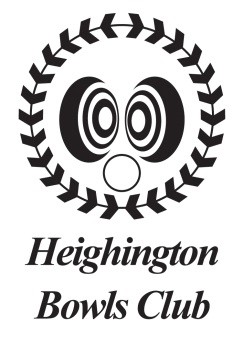 Heighington Bowls Club
Get active, have fun and meet new friends.
Come and join us and play outdoor bowls!
If you are an experienced bowler looking to move to a new club, or someone who has never played outdoor bowls before but would like to 'give it a go', you will be assured a warm welcome at Heighington Bowls Club.
Established in 1935 we have a proud history, but we are an ambitious forward looking club, focussed on providing an enjoyable bowling and social experience for our members and keen to play our part in promoting the game of flat green outdoor bowls.
Our modern facilities are some of the best in the area and are situated in a quiet picturesque location at the heart of the local community on the Station Road Recreation Ground. There is easy access to our pavilion and bowling green and plenty of free off street parking.
Our friendly members are always willing to help new players get the best from our sport, and don't worry about not having any bowls of your own; we have some you can use to get started.
Heighington Bowls Club is affiliated to a number of national and county governing bodies and to three local bowling leagues, so if you want to play competitively in one of our teams, then you will have plenty of opportunity to do so, with a choice of afternoon and evening league bowling.
Or, you may just want to take a more 'relaxed' approach to our sport and join with other likeminded people to enjoy some friendly social bowling.
We organise a number of club competitions for our members to play in and celebrate our bowling year with an end of season social event.
So come and have a look at us. We look forward to welcoming you and we know that once you 'get the bug' you will wish that you had joined us years ago to play outdoor bowls!
For further information or to arrange a visit to take a look at our facilities, please contact our Club Secretary Laurence Creasey. Telephone 01522 790927.