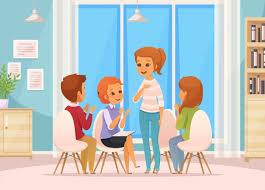 The Heighington Wives are a group of ladies who meet informally one evening each month (except January and August). We are mainly a social group which was started originally to enable new people in the village to make friends. In 2019 the club was 55 years old.
We arrange talks and demonstrations and sometimes get involved with handicrafts for the home. Each year we go out for a Christmas Dinner or Lunch. In July we often have an outing to a local place of interest. We also support local charities.
We meet on the first Tuesday of the month at 8pm in The Jubilee Hall, High Street, Heighington, Lincoln. The entrance fee is £2.50 which includes entry to the raffle and light refreshments. There is no joining fee.
All ladies are most welcome -- you don't have to be a "wife" to join us -- and on the occasional "open evening" -- husbands and partners are welcome too.
For further information -- please telephone either our Chairperson, Joyce Martin on 01522 792018, or our secretary Jan Rexstrew on 01522 794731.